---
Energy
TCREC: Tribal Clean Energy Resource Center

TCERC Team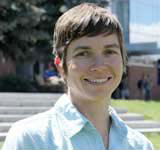 Karin Wadsack - Technical Director
Karin Wadsack is the project director for NAU's Tribal Clean Energy Resource Center. She works with TCERC staff to develop collaborative partnerships with NAU's community of renewable energy technical experts to advance tribal initiatives. Karin also directs NAU's Arizona Wind for Schools project and manages a number of research projects for the Institute for Sustainable Energy Solutions (ISES). Her interests include utility-scale renewable energy grid integration, energy education, and state and federal energy policy. Outside the University, Karin serves as a senior scientist and project manager at EN3 Professionals, an engineering firm in Flagstaff. She also chairs the energy project team for the regional Sustainable Economic Development Initiative and is a Water Commissioner for the City of Flagstaff. In her free time she enjoys mountain biking, rock climbing, snowboarding, and camping with her dogs.

For more information about NAU's Institute for Sustainable Energy Solutions please visit:
http://nau.edu/CEFNS/Centers-Institutes/Sustainable-Energy-Solutions/Welcome-to-ISES/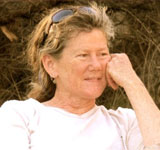 Shawn Newell - Project Coordinator
Shawn Newell has worked for over 25 years in project development, management and collaborative natural resource planning; social research, evaluation and assessment; and convening and facilitation. Over the past two years, she has served as an independent consultant working with diverse organizations and tribal governments, with principal clients in southwestern Navajo Nation and the Turtle Mountain Band of Chippewa reservation in northern North Dakota. For the previous eight years, she worked for NAU coordinating and managing a variety of initiatives that linked the university with diverse outside partners. Shawn is project coordinator for the Tribal Solar Working Group project.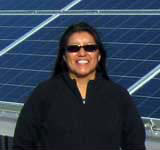 Debby Tewa - Technical/Instructional Specialist
Debby Tewa, Hopi tribal member, has been working in the tribal renewable energy industry for 30 years. She brings with her a great diversity and wealth of experience. In 1996 Ms. Tewa managed NativeSUN, a 501 (c) 3 not for profit enterprise promoting renewable energy technologies. The business offered customers off-grid photovoltaic systems, small wind turbine, solar water pumping, composting toilets, and propane refrigerators; including operation and maintenance. Since that time Ms. Tewa has worked with Sandia National Laboratories, assisting with the Department of Energy Tribal Energy Program, providing tribes technical assistance and educational workshops. She has also worked with the Arizona Department of Commerce Energy Office as the coordinator for renewable energy and tribal programs, planning and organizing energy related workshops for Arizona Tribal entities on: Energy Efficiency and Conservation Block Grant; Green Building; tours of large scale solar generating facilities in Arizona; Peer Exchange – networking opportunity on utility scale renewable energy systems, financing, renewable energy credits, business development, and related topics; and facilitate a 40 hour theory and hands-on off-grid photovoltaic workshop.

Ms. Tewa is currently a faculty member with the Central Arizona College providing classroom and practical instruction in designing and installation of both off-grid and grid-tied residential photovoltaic system, including operation and maintenance. Given her teaching commitment with Central Arizona College, Ms. Tewa role with TCERC will be limited to the summer months and focus on providing training, technical assistance and outreach to tribes working to advance their renewable energy programs.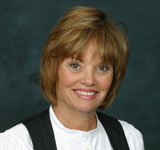 Sarah Luna
Sarah Luna is a Principal with Strategic Planning Consultants, Tempe, AZ, a firm specializing in conservation and resource policy, comprehensive communications planning, coalition development and media relations. Sarah has extensive legislative and public policy experience, including stints as staff director for two former Members of Congress and legislative representative for miscellaneous groups at the Arizona State Legislature, and she has significant nonprofit association management experience.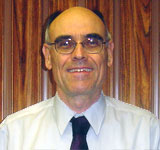 Dan Catlin
Dan's focus at Ft. McDowell Yavapai Nation was on air quality and energy as well as the economic issues determining the feasability of renewable energy projects and energy conservation. As a consultant, he explains the environmental - energy- economic picture and projects future trends.
---
For more information please contact:
Karin Wadsack
Project Director
928/523-0715
Kain.Wadsack@nau.edu
---