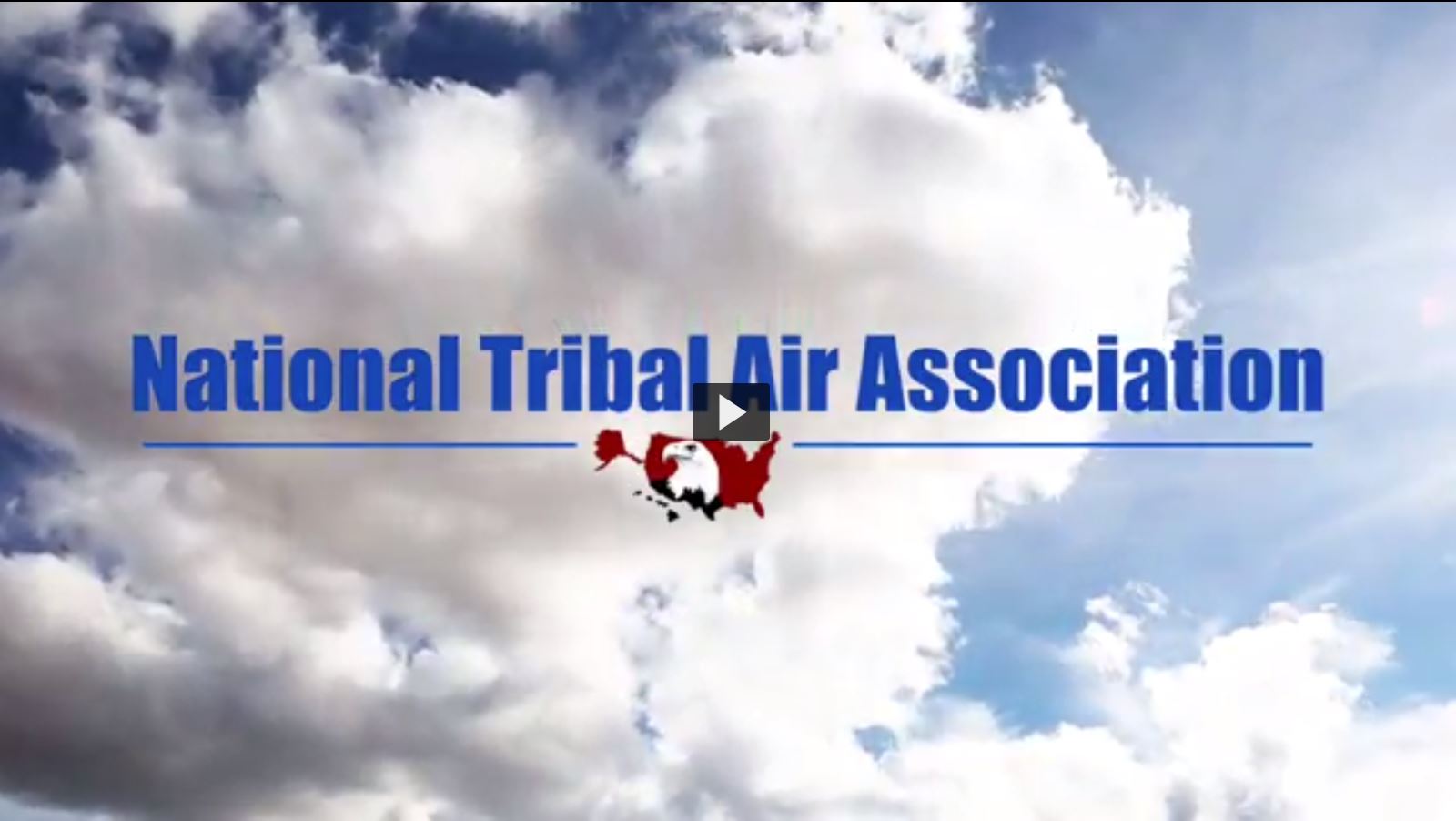 As the NTAA Chairman, I would like to welcome you to NTAA's official website. My name is Wilfred J. Nabahe, and as Director of the Colorado River Indian Tribes' Environmental Protection Office, I represent the Tribes located within the boundaries of EPA's Region 9 on the NTAA's Executive Committee. As NTAA's current Chairman, I work to ensure that NTAA helps to empower Tribes to protect and enhance the air that we all breathe.
The National Tribal Air Association was founded in 2002 with a grant from the United States Environmental Protection Agency's Office of Air and Radiation with a mission to advance air quality management policies and programs, consistent with the needs, interests, and unique legal status of American Indian Tribes and Alaska Natives. Tribes are important partners with federal, state and local agencies to protect ambient air quality, indoor air quality and mitigate climate change.
NTAA's website is a great platform to find NTAA's policy analysis on air quality policies that impact Tribes, important air quality resources for Tribes, the latest air quality news and more. Welcome to NTAA!
Senate Request for Climate Change Policy Recommendations
Thirteen Democratic Senators from both the Indian Affairs Committee and Special Committee on the Climate Crisis sent a request to all American Indian, Alaska Native, and Native Hawaiian Community Leaders for input on the effects of climate change in Tribal communities. In response to the Senate's request for recommendations on climate change policy, the NTAA is developing a letter and Policy Response Kit for Tribes to use as a template for their own responses. The deadline for comment is September 13, 2019.
NTAA Response to Senate Request sent on 9/13/19 including Executive Summary and White Paper
Senate Request Letter
NTAA Fact Sheet
NTAA Template letter for Tribes
Recorded Video of September 4, 2019 NTAA Informational Webinar
The NTAA has published a Memo on EPA's Final ACE Rule
NTAA's Policy Advisory Committee member Pilar Thomas
drafted a memo
to summarize the recent final rulemaking actions taken by the EPA related to greenhouse gas emissions: the repeal of the Clean Power Plan (CPP); the promulgation of a final rule for the Affordable Clean Energy Plan (ACE); and amendments to the Section 111(d) regulations. This memo will help Tribes better understand the implications and next steps after EPA issued the ACE on July 8, 2019.
2019 Status of Tribal Air Report
The NTAA Executive Committee (EC) and staff are proud to present the
2019 Status of Tribal Air Report.
This year's STAR has several new and updated sections, focusing, as always, on the important air quality work being done in Indian Country.
Volkswagen Settlement Trust Agreement for Tribes
Northern Arizona University's Institute for Tribal Environmental Professionals has been identified in the VW Settlement Trust Agreement as the technical assistance provider for Tribes. If you have any questions or need help filling out these forms, please
e-mail ITEP here
Tribes Can Now Apply For VW Settlement Funds
For more information, please visit
NTAA's Mobile Sources Work Group Page
or
click here for a basic fact sheet
If you have any questions or comments, please
contact us
!
NTF 2019
Click below to watch a short video about the 2019 National Tribal Forum on Air Quality in Pechanga, CA.