NTAA Executive Committee Members: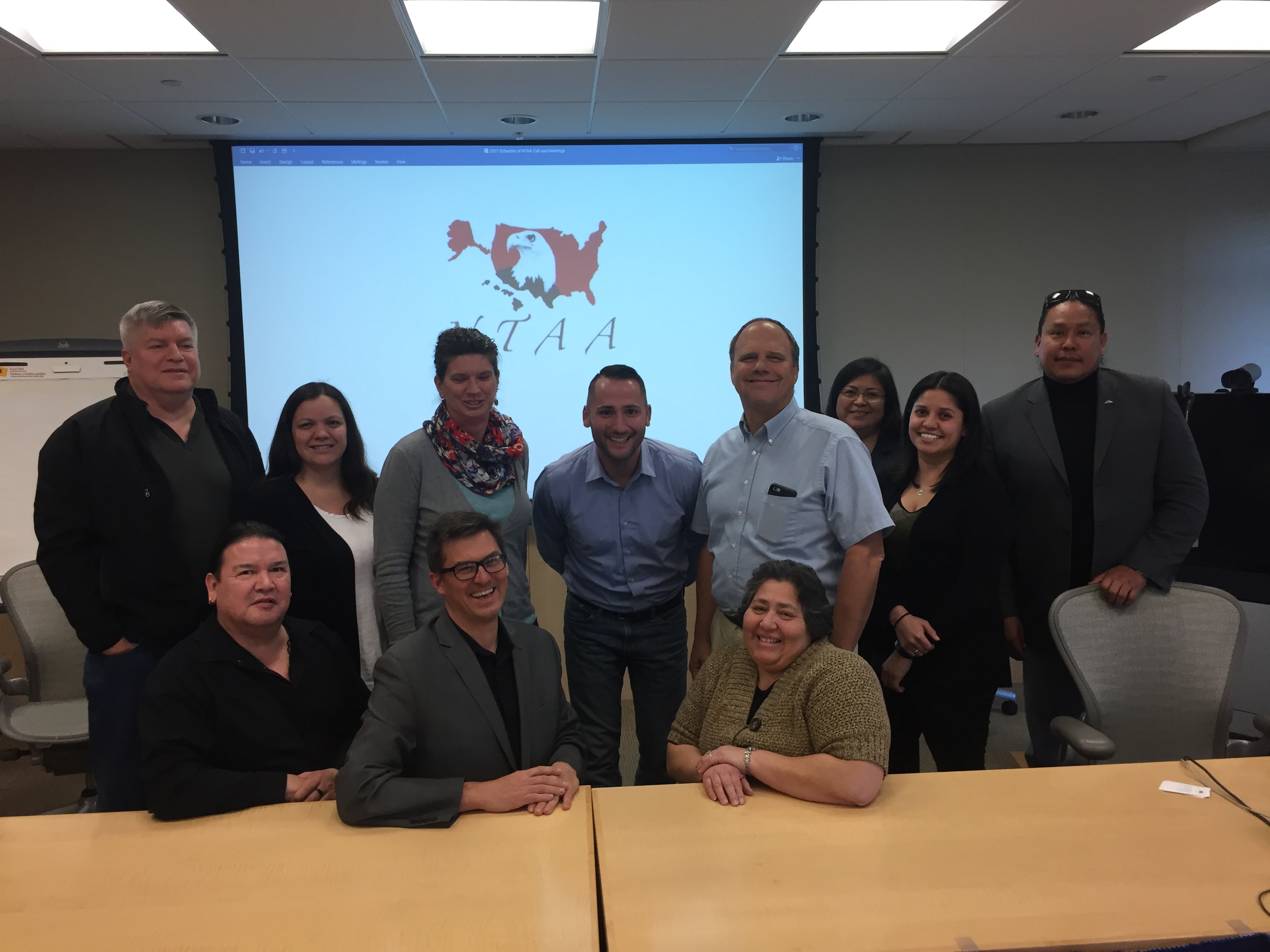 In March, 2017, the NTAA Executive Committee (EC), shown here, held an in-person meeting with EPA leaders and NTAA staff in Washington, D.C.
Back row, left to right: Randy Ashley (R8), Billie Toledo (R7), Brandy Toft (R5), Craig Kreman (R6), Scott Hansen (R4), Elaine Wilson (NTAA Staff), Carolyn Kelly (R10), Wilfred Nabahe (R9)
Front row, left to right: Brian Holter (AK), Andy Bessler (NTAA Staff), Angela Benedict (R2)
The NTAA Executive Committee is comprised of ten (10) tribal representatives, one from each of the USEPA Regions (excluding R3, which has no Tribes), plus one from Alaska. The officers include the Chairperson, Vice-Chairperson, Secretary, and Treasurer.
Click here
to see a list of previous NTAA EC members that have served member Tribes since 2002.
Click here
to see how each the Tribes in each region selects their representatives to NTAA
---