NTAA: About Us

NTAA
PO Box 15004, Flagstaff, AZ 86011-5004
Phone: (928) 523-0526
Fax: (928) 523-1266
Andy.Bessler@nau.edu
Join NTAA
MEMBERSHIP
According to NTAA's bylaws, any Federally Recognized Tribe may become Principal Members upon submitting a letter, or resolution, or other formal indication of their intent to join, originating from their respective Tribal governing body and addressed to the NTAA Executive Committee. Feel free to use the template linked below. The letter must be signed by a member of the Tribe's governing body.
It is free to join the NTAA. There are no membership fees or annual dues required.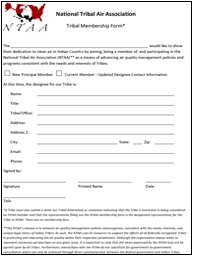 Click HERE
for NTAA Membership Form.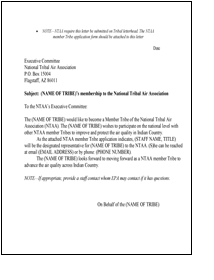 Click HERE
for template letter to submit to NTAA on Tribal letterhead to confirm NTAA membership form.

---