NTAA: Air Topics

NTAA
PO Box 15004, Flagstaff, AZ 86011-5004
Phone: (928) 523-0526
Fax: (928) 523-1266
Andy.Bessler@nau.edu
NTAA Air Topics:
Indoor Air Quality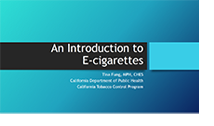 On June 26, 2019, the NTAA Indoor Air Quality Work Group Presented an Informational Webinar entitled, "Policy Tools to Address Vaping and E-Cigarettes in Tribal Communities." The webinar explored vaping and e-cigarettes and how Tribes can create and utilize policy tools to reduce IAQ threats from this emerging trend in tobacco use. The 1 ½ hour-long webinar included speakers from the National Native Network and the California Department of Public Health's Tobacco Control Program (CDPH). You can view the recorded webinar
here and download the presentations here.
[pdf]
On March 6, 2019 the NTAA IAQ Work Group hosted an informational webinar entitled,
"Policy Tools to Improve Indoor Air Quality in Tribal Homes."
The webinar included stories from Tribes around Indian Country as well as an introduction to
EPA's Tribal Green Building Toolkit
. You can also find information on EPA's website on
Funding Opportunities for Tribal Green Building
here.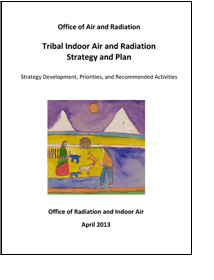 Tribal Indoor Air and Radiation Strategy and Plan
The U.S. EPA's Office of Air and Radiation recently published their Tribal Indoor Air and Radiation Strategy and Plan. The plan reflects the priorities of the Office of Air and Radiation (OAR), the Office of Radiation & Indoor Air (ORIA), and the needs and priorities as expressed by many of the Tribes. This plan will discuss ORIA's Tribal goals, and objectives and the specific activities that ORIA will conduct to meet them. This strategy and plan is considered a "living document."
Click here
for document. [pdf]
Learn more about NTAA's
Indoor Air Quality Work Group
---