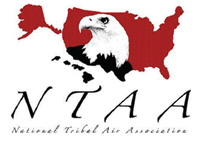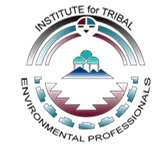 2017 National Tribal Forum on Air Quality
May 1-4, 2017, Tucson, Arizona
Hosted by: The Pascua Yaqui Tribe
2017 Platinum Sponsor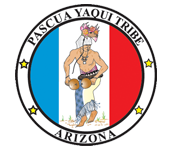 2017 Platinum Sponsor

~ ~ ~
The National Tribal Forum on Air Quality (NTFAQ) provides an opportunity to meet, exchange ideas, and discuss current topics relevant to tribes in air quality and climate change.
~ ~ ~
Registration:
Online registration is now open! There is a
$50 registration fee. Click HERE
for registration details.
Scholarships:
ITEP will provide a limited number of scholarships to cover eligible travel expenses for tribal employees. Scholarships will be
reimbursed after the Forum
. Requests must be made using the online scholarship request form no later than
March 15, 2017.
For more information on scholarships, see the "Scholarships" tab
HERE.
Presentations, Training Sessions, Posters and Exhibits:
We want to hear from YOU at this conference!
If you're interested in presenting a project or giving a training session or otherwise sharing your experience, please let us know!
Presentation abstracts and Eco-Café Session requests are now being accepted!
All request forms can be found on the
NTFAQ website.
Exhibitor, Sponsorship & Advertising Opportunities:
Is your organization or company interested in becoming a sponsor for the NTFAQ? Help enhance the conference, get noticed, and make your mark by signing on to be a top-level sponsor! Details and pricing options are available on the
NTFAQ website.
Pre-Conference Sessions:
The following sessions and are being planned for
Monday, May 1, 8am-5pm.
Pre-registration is required; tribal travel scholarships may be available. For details and registration forms, see
NTFAQ website.
VW Settlement Training & Workshop (details TBD)
Radon Technical Training (details TBD)
Clean Air Training (details TBD)
Indoor Air Quality Demonstrations (details TBD)
Agenda:
The agenda for this dynamic conference is still being developed, but you can expect to find the following:
Air quality and health impacts
Climate Change and Tribes
Indoor Air Quality (IAQ)
Networking and information-sharing sessions
NTAA Annual Membership Meeting
And much more!!!
Hotel/Logistics:
The 2017 NTFAQ will be held at the
Casino del Sol
in Tucson, Arizona. Details on the conference lodging, air travel, shuttle, and other logistics can be found on the
NTFAQ website.
Check out nau.edu/ntfaq for more information and updates!
The NTFAQ is coordinated by The Institute for Tribal Environmental Professionals (ITEP) and the National Tribal Air Association (NTAA) through funding from the US Environmental Protection Agency (EPA), and the generous contributions of our Sponsors!
---