Policy Response Kits:
California Tribal Gasoline Permits: Gasoline Dispensing Stations (GDF):
NTAA is urging Tribes in the state of California to comment on the EPA's General Air Quality Permit for new and modified minor stationary source gasoline dispensing facilities (GDF) in certain areas of Indian Country. The permit is proposed by EPA to develop a uniform set of requirements based on local air quality conditions that are unique to the State of California. The permit will provide a way to streamline permitting processes under the Federal Indian Minor Source Review (NSR) program. For more information, refer to the CA GDF General Permit Public notice at
https://www.regulations.gov/document?D=EPA-R09-OAR-2016-0580-0005.
Comments are due into EPA Region 9 by January 31st, 2017.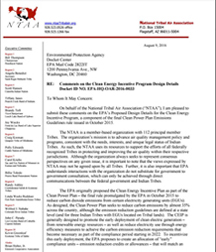 NTAA Comment Letter
Click HERE
for document.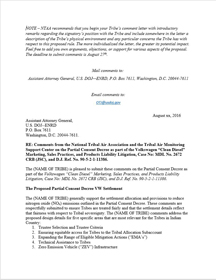 Tribal Template Letter
Click HERE
for document.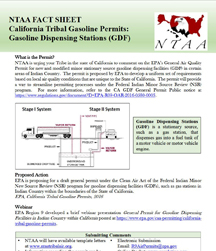 GDF Factsheet
Click HERE
for document.

---