Policy Resource Kits:
EPA's Proposal: Revised Supplemental Cost Finding for the MATS and Results of the Residual Risk and Technology Review
EPA has extended the comment period on a proposed revised Supplemental Cost Finding for the Mercury and Air Toxics Standards (MATS) and the Clean Air Act (CAA) required "risk and technology review" to
April 17, 2019
. The proposed rule revises the 2016 Supplemental Cost Finding, rescinding the "appropriate and necessary" finding for EPA to regulate Hazardous Air Pollutants (HAPs) emissions from coal- and oil-fired power plants under section 112 of CAA because the cost of the regulation outweighs the quantified HAP benefits and requests comments on whether EPA has the authority to remove EGUs from the list of sources. The NTAA has published a Fact Sheet to on this proposal and a Tribal Template Comment Letter will follow. For more information, see the
EPA's website here
.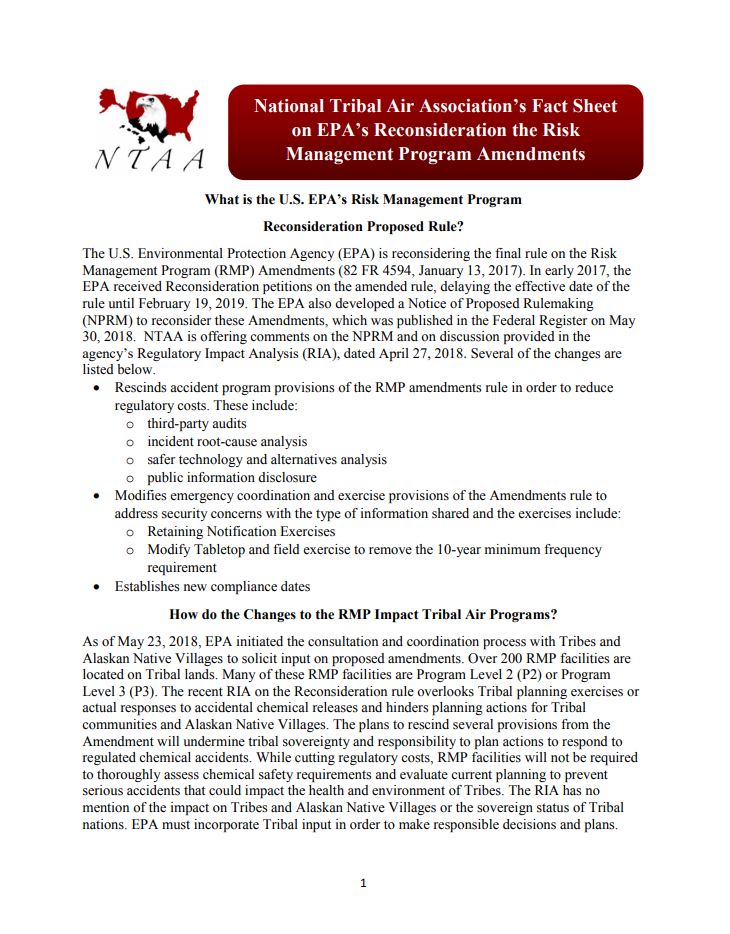 NTAA Fact Sheet Supplemental Finding MATs Revision
Click HERE
for document.

NTAA Comment Letter Supplemental Finding MATS
Click HERE
for document.

Tribal Template Letter
Click HERE
for document.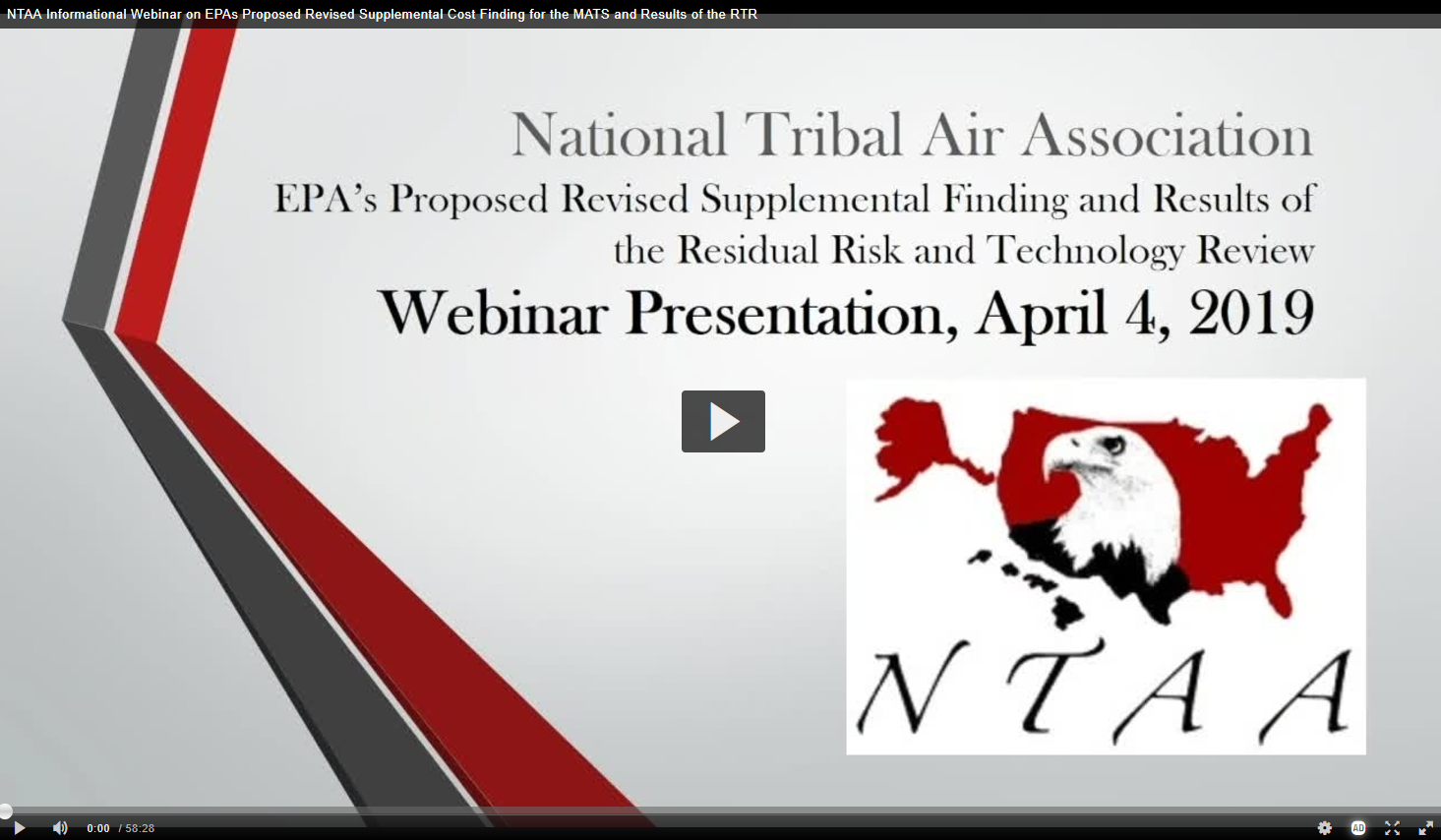 Recorded webinar
Click HERE
to see webinar.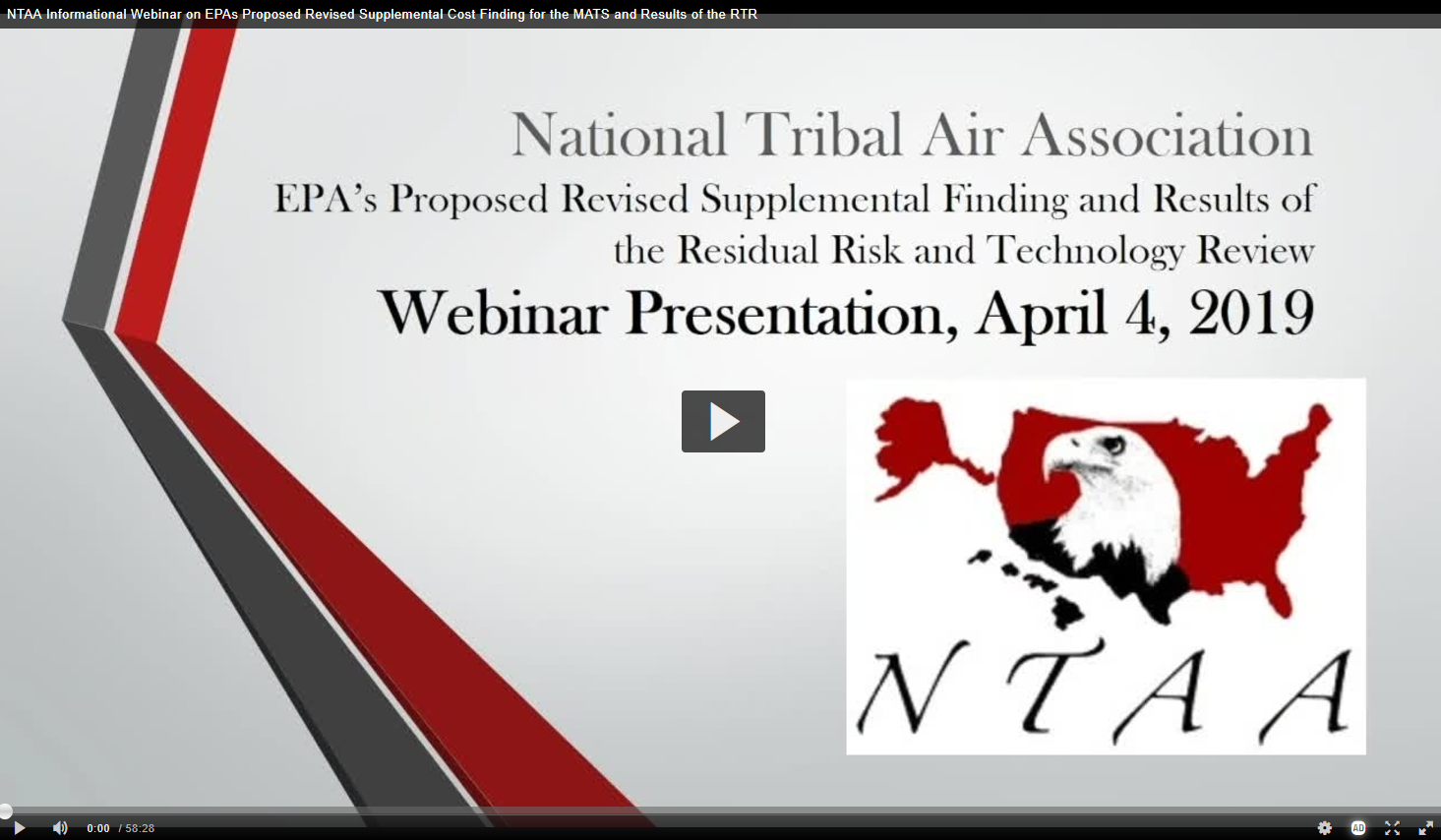 Webinar Presentation
Click HERE
for document.

---