Policy Resource Kits:
EPA's Proposed Rule Strengthening Transparency in Regulatory Science
On April 30th, 2018, the U.S. Environmental Protection Agency (EPA) proposed a rule to establish the transparency of EPA regulatory science. The rule also requires the EPA to identify all regulatory science it relied on and conduct an independent peer review on all pivotal regulatory science use to justify regulatory decisions. This proposed rule could significantly impact rulemakings under the Clean Air Act (CAA) which requires the EPA to rely on the best available science for regulatory actions. You can access the full documents and more information here:
https://www.epa.gov/osa/strengthening-transparency-regulatory-science/
Submit your comments, identified by Docket ID No. [EPA-HQ-OZ-2018-0259], to the Federal eRulemaking Portal:
http://www.regulations.gov/
Follow the online instructions for submitting comments.
Comments must be received on or before August 16, 2018.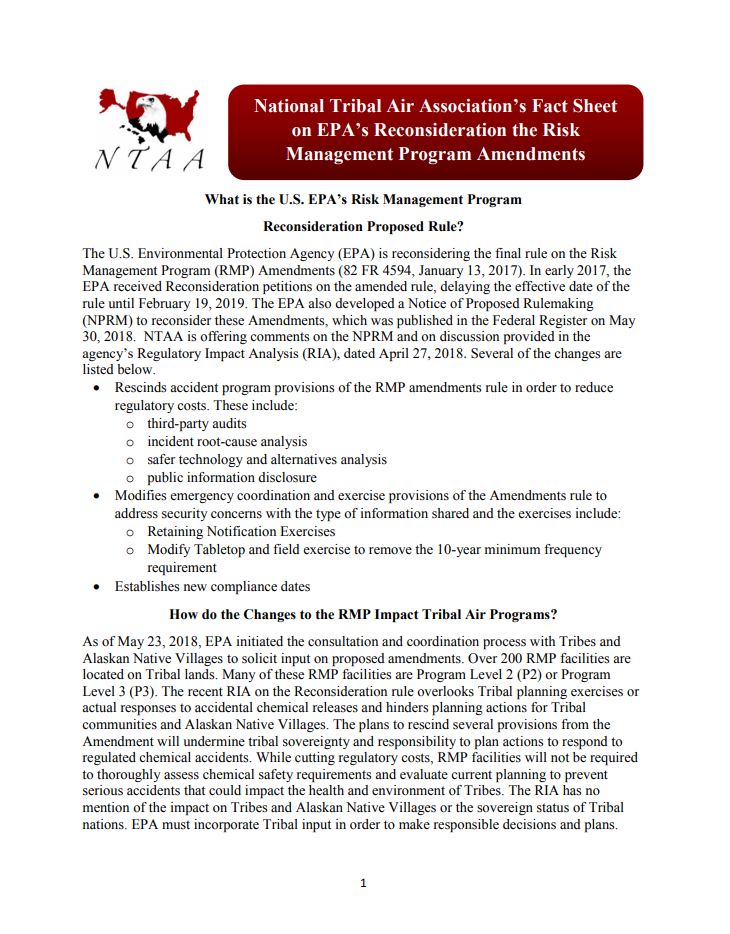 NTAA Fact Sheet on Transparency in Science 8.1.18
Click HERE
for document.

NTAA Comment Letter Submitted
Click HERE
for document.

NTAA Template Letter from Tribal Leader to EPA
Click HERE
for document.

---