Policy Resource Kits:
White House CEQ's Draft National Environmental Policy Guidance on Consideration of Greenhouse Gas Emissions
The White House Council on Environmental Quality (CEQ) is accepting comments on a new Draft Guidance on the Consideration of Climate Change in National Environmental Policy Act (NEPA) Reviews. The Draft Guidance would replace the 2016 final Guidance issued on August 1, 2016. The purpose of the Draft Guidance is to assist federal agencies in their consideration of greenhouse gas (GHG) emissions and climate change when evaluating proposed federal actions in accordance with NEPA and the CEQ Regulations Implementing the Procedural Provisions of NEPA. The deadline for comment is August 26, 2019.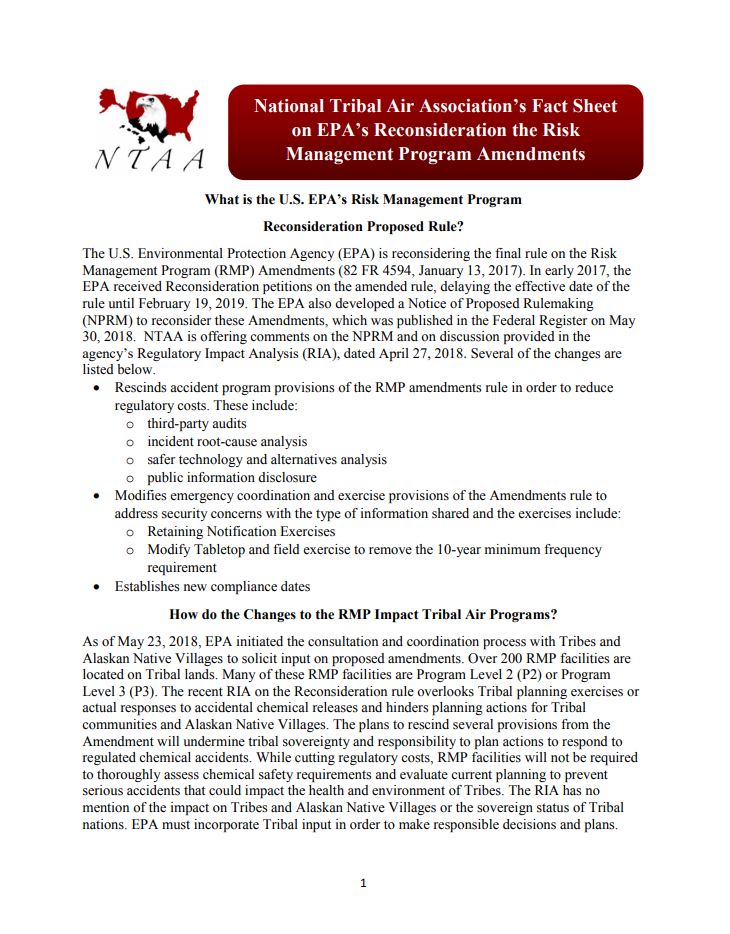 NTAA Fact Sheet
Click HERE
for document.

Tribal Template GAP Comment Letter
Click HERE
for document.

NTAA Comment Letter for CEQ Draft Guidance
Click HERE
for document.

---