Policy Response Kits:
NTAA Comments on EPA's Reclassification of Major Sources as Area Sources Under Section 112 of the Clean Air Act
This proposed rule from EPA will allow major sources of hazardous air pollutants to reclassify as area sources if they limit emissions below major source thresholds. This rule withdraws the "once in, always in" policy, which required major sources to remain subject to the Maximum Achievable Control Technology. This reclassification has the potential to lead to increased emissions and decreased ability for Tribes to track sources and comment on pollution that impacts their airsheds. Comments are due on September 24, 2019. More information can be found in the NTAA's
Fact Sheet
. A Tribal template letter and comment letter are in development.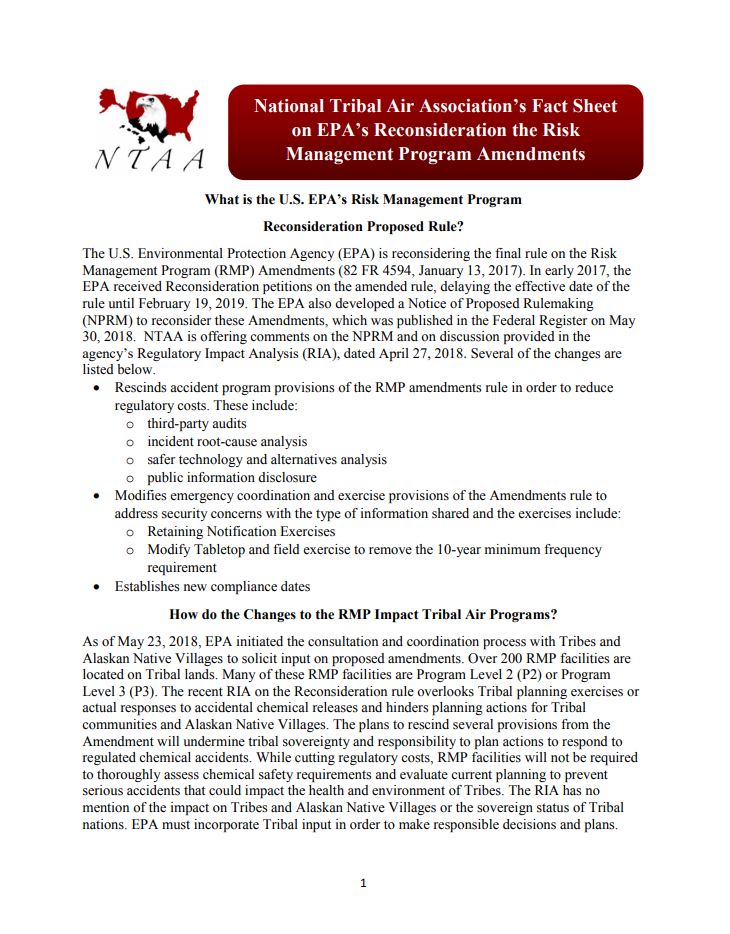 NTAA Fact Sheet
Click HERE
for document.

---