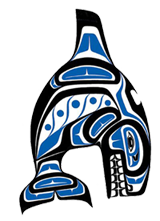 ORCA: Online Resource Center Access
Welcome to ORCA. This information retrieval site contains a searchable list of electronic and hard copy resources pertaining to tribal or environmental issues. This includes technical documents, educational lesson plans, catalogs, videos, brochures, fact sheets, and other types of resources.
ORCA Search » Depending on your internet speed, please allow time for the data to load.
---
You may search the ORCA database by using:
Keywords
Words in a title or abstract that relate to your topics of interest.
Authors
The name of a tribe, an individual author's name, or agency names may be used for this search option.
Title
Enter keywords from the title or the full title.
Have a resource or document you want to be made available through ORCA?
Click HERE to download a copy of the release document.

For more information, contact: Lydia.Scheer@nau.edu
---