Services
US EPA - TAMS Center
4220 S Maryland Parkway Bldg C
Las Vegas, NV 89119
Phone: 702-784-8264
Fax: 702-784-8201
---
Ambient Air Quality
Back to:
Equipment loans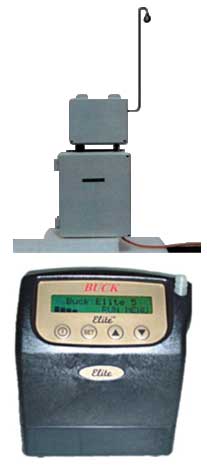 Carbonyl Buck Elite-5 Sampling Pump
Ambient Air Monitor
Used for collecting ambient carbonyl compounds (aldehydes and ketones) using the Buck Elite-5 personal air sampling pump in accordance with EPA's Compendium Method TO-11A. Carbonyl compounds are adsorbed and converted into stable hydrazones using dinitrophenyl hydrazine (DNPH) cartridges. The Buck Elite pump is a battery-powered, data logging personal air sampler that is capable of programmed start/stop and duration sampling. The pump can store seven days of data in its internal memory if data is logged every minute.
Quanity: TBD
For equipment availability, please contact:
Farshid Farsi
US EPA - TAMS Center
4220 S. Maryland Parkway, Bldg C
Las Vegas, NV 89119
702-784-8263
Farsi.Farshid@epa.gov
| POLLUTANTS MONITORED | MANUFACTURER RECOMMENDED USES | TECHNICAL DOCUMENTS |
| --- | --- | --- |
| | | |
---
For technical equipment support and troubleshooting, please contact:
If you would like to view tribal examples of quality assurance project plans, standard operating procedures or other technical supporting documents, please visit:
www.datatools.tamscenter.com
.
---