Welcome to the Tribal Hazardous Substances Website
This is the first
public release of ITEP's Hazardous Substances website. We are seeking comments, case studies, tribal-specific documents and topics of interest for further development and population of this website. Please provide comments to
ITEP
and use the
attached form
for case studies and tribal-specific documents that you would like to share with other tribes on our website.
Hazardous substances are present in each of our communities. People can be exposed to hazardous substances through many different avenues: in their homes, drinking from a contaminated water source, entering abandoned buildings, incinerators emissions, industrial releases, and direct contact with landfills or other contaminated sites.
This website has been developed for Tribes to:
expand awareness of unknown possible hazardous substances that may be found throughout your community,
locate resources to learn more about those substances,
and prioritize action by evaluating the effects on, and posing risks to, your community, traditional practices, and subsistence resources.
Learn more
about possible hazardous substances in your community by selecting from the sources identified in the map below. Please roll your
POINTER
over and
CLICK
on each icon.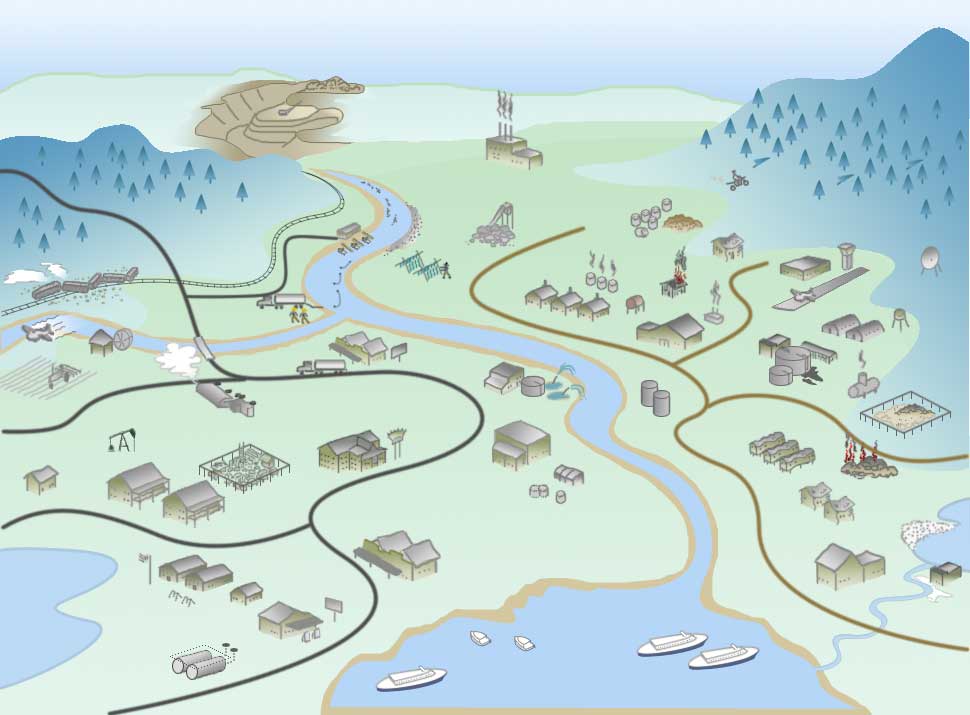 For more information, please contact: