Emergency Planning, Management, and Response
|
HAZWOPER
|
Research Individual Chemicals
|
Brownfields
|
Contaminated Sites
|
Superfund CERCLA
|
Solid & Haz Waste Regs
|
Federal Facilities
|
Tribal Environmental Law
|
Hazardous Materials Transport
|
Site Index
|
Home
Abandoned/Unsafe Buildings and Structures: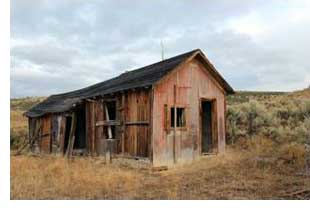 Abandoned buildings are associated with a variety of social, economic, and environmental ills. They contribute to blight, illegal activity, degradation of neighborhoods, and risk to first responders, the community, and children that live in the area. Many contain asbestos insulation, asbestos floor and ceiling tile, lead-based paint, and biological hazards such as mold or animal feces. Abandoned commercial or industrial buildings may contain hazardous waste, oil, polychlorinated biphenyls (PCBs) or chemicals such as mercury and acids.
The hazardous materials found in abandoned building often require special handling during building demolition. Inspection, hazardous material abatement, and demolition techniques must be considered to protect human health and the environment. EPA brownfields program offers assistance to tribes for inventory and assessment of abandoned buildings. Additionally, if EPA determines that a site containing abandoned chemicals presents an immediate and substantial threat to public health and safety, EPA can take corrective action by directing the responsible party to clean up and remove the materials or by initiating a Removal Action under Superfund authorization.
The following information has been copied from
Sixwise
:
1. Abandoned Mines and Quarries
The dangers inside an abandoned mine can be life-threatening, and experts say entering one is quite literally suicidal. Dangers include:
Old mines may contain radon, radioactive material or abandoned explosives


Vertical shafts, which may be hundreds of feet deep, are susceptible to cave-ins and collapse


The air in mines can contain lethal gasses (that you can't see or smell), such as methane, carbon monoxide and hydrogen sulfide


Tunnels can have falling rocks, holes that drop down hundreds of feet, and rotten timbers that don't support your weight


Piles of loose materials (refuse or old stock) can collapse and bury a person


Water-filled quarry pits and sediment ponds are often very deep and may contain very cold water. The edges are also very slick and steep, making it nearly impossible to get out without assistance.
2. Abandoned Houses and Apartment Buildings
Though abandoned houses and apartments can be particularly tempting to explore, they hold countless dangers such as:
They're often used by drug-users or vagrants, particularly in urban areas


Abandoned houses are prime locations for many illegal activities


Their structures are not kept up, making them vulnerable to collapse


They're fire hazards (particularly to neighboring buildings)
3. Abandoned Vehicles
Millions of vehicles are abandoned each year, posing a threat to the environment and also any would-be explorers. Risks include:
They may have been involved in a crime (that you don't want to get involved in)


They're often subject to vandalism, theft and arson


They can leak hazardous fluids


They may explode


Broken windows can cause injuries


They may contain hazardous or illegal materials (people often fill them with waste)


Wild animals could be present
4. Abandoned Farms
People are often eager to spot an abandoned farm along a country road, but beware of going near it. These structures:
May include rotting timbers, making them vulnerable to collapse


May house vagrants or wild animals


May contain abandoned farm equipment that may be corroded and can collapse


5. Abandoned Wells
There are tens of thousands of abandoned wells across the country, but you typically only hear about them during a tragedy (such as a child falling into one). Risks of abandoned wells include:
They're often hidden by grass, brush or collapsed buildings


They're wide enough that children, pets and wild animals can fall into them and get trapped


They can damage farm equipment (that may roll over a hidden well)


They threaten groundwater supplies by allowing toxins to flow directly into water supplies
6. Abandoned factories
While abandoned factories may look harmless enough, they're full of risks, including:
Toxic waste is often left behind


They're susceptible to collapse and arson


Underground storage tanks can leak hazardous materials into groundwater


Broken windows and falling support structures can cause injury


Stairwells may not support a person's weight


There may be vagrants, drug-users, prostitution or other illegal activity going on inside
For more information, please contact:

Last updated: July 10, 2015