Services
US EPA - TAMS Center
4220 S Maryland Parkway Bldg C
Las Vegas, NV 89119
Phone: 702-784-8264
Fax: 702-784-8201
---
Ambient Air Quality
Back to:
Equipment loans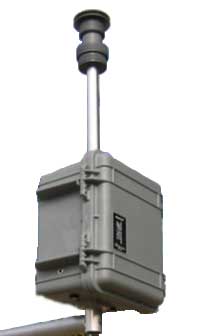 Airmetrics MiniVol TAS
Ambient Air Monitor
The MiniVol™ Tactical Air Sampler (TAS) is a portable ambient air sampler for particulate matter that can also be configured for sampling various air toxics. While not a reference method sampler, the mass concentrations of the MiniVol™ TAS gives results that closely agree with reference method concentrations. Both accurate and precise, the battery operated, lightweight MiniVol™ TAS is ideal for sampling at remote sites or areas without power network. The MiniVol™ TAS features a 7-day programmable timer, a constant flow control system, an elapsed time totalizer, rechargeable battery packs, and an all-weather enclosure.
Quanity: TBD
For equipment availability, please contact:
Farshid Farsi
US EPA - TAMS Center
4220 S. Maryland Parkway, Bldg C
Las Vegas, NV 89119
702-784-8263
Farsi.Farshid@epa.gov
POLLUTANTS MONITORED
MANUFACTURER RECOMMENDED USES
TECHNICAL DOCUMENTS

PM2.5 FRM network validation studies
Urban air quality studies
Fugitive dust from cropland erosion - PM10, PM2.5, TSP
Monitoring dust at landfill remediation sites
Perimeter sampling at industrial/manufacturing sites - PM10, PM2.5, TSP
Fence line sampling at coal-fired plants
Background dust monitoring at mining and gravel operations - TSP




---
For technical equipment support and troubleshooting, please contact:
If you would like to view tribal examples of quality assurance project plans, standard operating procedures or other technical supporting documents, please visit:
www.datatools.tamscenter.com
.
---