AIAQTP:

PO Box 15004, Flagstaff, AZ 86011-5004
Fax: (928) 523-1266
itep@nau.edu



---
AIAQTP: American Indian Air Quality Training Program
Tribal Data Toolbox

The Tribal Data Toolbox is a free, stand-alone MS Access database designed for tribal offices to manage their own air monitoring data. As now available, it can manage ambient air monitoring data, including administrative (site, sampler, QC equipment), operational (importing and flagging data), analytical (QC reports, summary reports, charts, ozone NAAQS calculations), and reporting (AQS-format file generation for all pollutant and met data). The Toolbox is form-driven, so that the user does not need to know Access programming to use it. The Toolbox has been tested in many tribal programs and accommodates a wide variety of instruments and dataloggers. All data tables, charts, and reports are easily exportable to MS Word, Excel or Adobe, and the Toolbox could be adapted to manage non-air environmental data. ITEP offers courses and technical assistance on using the Toolbox.

Tribes interested in the Toolbox should contact: Angelique.Luedeker at Angelique.Luedeker@nau.edu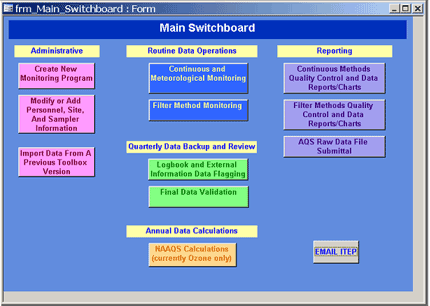 The Toolbox is a form-driven database designed to walk users through the data entry, validation, and archival processes.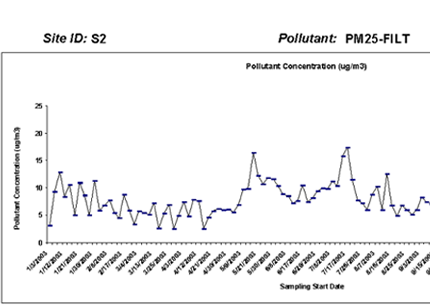 The Toolbox can generate various reports and charts with the Tribe's data.



For more information please contact:
Angelique Luedeker
Research Specialist
Angelique.Luedeker@nau.edu
---