AIAQTP:

PO Box 15004, Flagstaff, AZ 86011-5004
Phone: (928) 523-9555
Fax: (928) 523-1266
itep@nau.edu




---
AIAQTP: American Indian Air Quality Training Program
Tribal Emissions Inventory Software Solution (TEISS)

The Institute for Tribal Environmental Professionals (ITEP), in partnership with tribes, US EPA and the Western Regional Air Partnership (WRAP), contracted with Lakes Environmental, Inc. to create the Tribal Emissions Inventory Software Solution (TEISS). The TEISS provides guidance on what type of data to enter, conducts calculations and unit conversions, and creates clear reports and maps that support the needs of tribal air quality activities related to emissions inventories. By developing their own air emission inventory data, tribes may play an active and constructive role in the regional and national planning processes. The TEISS has been distributed to over 120 tribes nationwide.

The TEISS is available to tribes free of charge. To request the most current version of TEISS or if you would like additional information about TEISS, please contact: Angelique.Luedeker at Angelique.Luedeker@nau.edu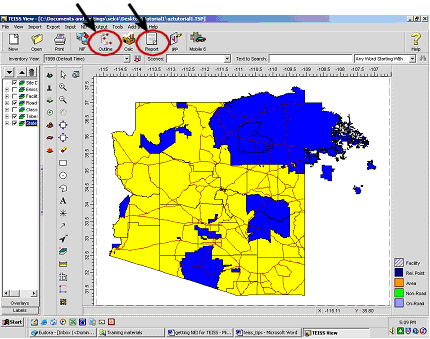 The TEISS Software uses an intuitive Windows-based interface to help tribes with quantification and reporting of emissions inventory data.

Online TEISS Tutorial:
Click here for TEISS online.

More TEISS info:
TEISS Acknowlegements

TEISS Tips - to Supplement the Case Studies and User's Manual

Technical Support Frequently Asked Questions (FAQs)


---
For more information please contact:
Lydia Scheer
Program Coordinator, Sr.
928/523-6887
Lydia.Scheer@nau.edu
---