Services
US EPA - TAMS Center
4220 S Maryland Parkway Bldg C
Las Vegas, NV 89119
Phone: 702-784-8264
Fax: 702-784-8201
---
Ambient Air Quality
Back to:
Equipment loans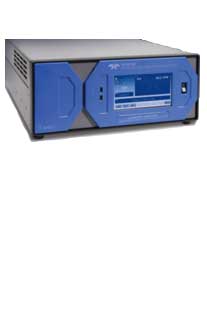 Teledyne-API T400 Ozone Analyzer
Ambient Air Monitor
The Model T400 UV Absorption analyzer uses a system based on the Beer-Lambert law for measuring low ranges of ozone in ambient air. A 254 nm UV light signal is passed through the sample cell where it is absorbed in proportion to the amount of ozone present. Periodically, a switching valve alternates measurement between the sample stream and a sample that has been scrubbed of ozone. The result is a true, stable ozone measurement. The T400 is an FEM for ozone monitoring.
Quanity: 1
For equipment availability, please contact:
Farshid Farsi
US EPA - TAMS Center
4220 S. Maryland Parkway, Bldg C
Las Vegas, NV 89119
702-784-8263
Farsi.Farshid@epa.gov
| POLLUTANTS MONITORED | MANUFACTURER RECOMMENDED USES | TECHNICAL DOCUMENTS |
| --- | --- | --- |
| | Monitoring low concentrations of Ozone in ambient air | |
---
For technical equipment support and troubleshooting, please contact:
If you would like to view tribal examples of quality assurance project plans, standard operating procedures or other technical supporting documents, please visit:
www.datatools.tamscenter.com
.
---