Services
US EPA - TAMS Center
4220 S Maryland Parkway Bldg C
Las Vegas, NV 89119
Phone: 702-784-8264
Fax: 702-784-8201
---
Ambient Air Quality
Back to:
Equipment loans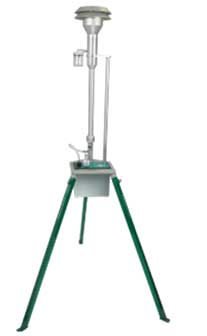 BGI PQ100
Ambient Air Monitor
The BGI PQ100 FRM Sampler meets the requirements for ambient particulate sampling dictated by the U.S. Environmental Protection Agency for PM10. (Designation No. RFPS-1298-124). PQ100 complete sampling system includes the PQ100 pump, PM10 inlet and downtube, rigid tripod, filter holder, AC charger, RS232 Cable. Capable of a 24 hour run on internal built-in 12-volt battery. The BGI PQ100 Pump provides accurate and consistent air flow between 2 – 25 liters per minute using microprocessor and mass flow control. Intuitive firmware allows sampling periods to be pre-programmed and begun without user intervention. The PQ100 display gives elapsed time, total sample volume, battery state, and instantaneous flow rate.
Quanity: TBD
For equipment availability, please contact:
Farshid Farsi
US EPA - TAMS Center
4220 S. Maryland Parkway, Bldg C
Las Vegas, NV 89119
702-784-8263
Farsi.Farshid@epa.gov
POLLUTANTS MONITORED
MANUFACTURER RECOMMENDED USES
TECHNICAL DOCUMENTS

Ambient PM Monitoring
Remote Site Monitoring
Fence Line Monitoring
Suitable for Lead, Asbestos, Oil Mists, Indoor Air Pollutants and Allergens




---
For technical equipment support and troubleshooting, please contact:
If you would like to view tribal examples of quality assurance project plans, standard operating procedures or other technical supporting documents, please visit:
www.datatools.tamscenter.com
.
---