Services
US EPA - TAMS Center
4220 S Maryland Parkway Bldg C
Las Vegas, NV 89119
Phone: 702-784-8264
Fax: 702-784-8201
---
Calibration (NIST Traceable)
Back to:
Equipment loans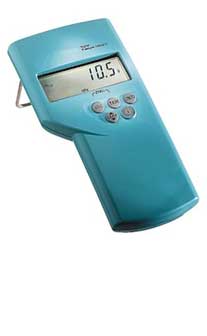 Druke 705 Digital Pressure Meter
Calibration Equipment
The Druke DPI 705 Series of handheld pressure indicators combine tough and rugged design with accurate and reliable pressure measurement. Compact, robust and lightweight, the DPI 705 Series is designed for single handed operation and provides many essential features required for routine maintenance and system troubleshooting. Ranges 0 to 70 mbar (1 psi) through to 700 bar (10,000 psi) with 0.1% full scale (FS) accuracy.
Quanity: TBD
For equipment availability, please contact:
Farshid Farsi
US EPA - TAMS Center
4220 S. Maryland Parkway, Bldg C
Las Vegas, NV 89119
702-784-8263
Farsi.Farshid@epa.gov
| POLLUTANTS MONITORED | MANUFACTURER RECOMMENDED USES | TECHNICAL DOCUMENTS |
| --- | --- | --- |
| | | |
---
For technical equipment support and troubleshooting, please contact:
If you would like to view tribal examples of quality assurance project plans, standard operating procedures or other technical supporting documents, please visit:
www.datatools.tamscenter.com
.
---