Services
US EPA - TAMS Center
4220 S Maryland Parkway Bldg C
Las Vegas, NV 89119
Phone: 702-784-8264
Fax: 702-784-8201
---
Calibration (NIST Traceable)
Back to:
Equipment loans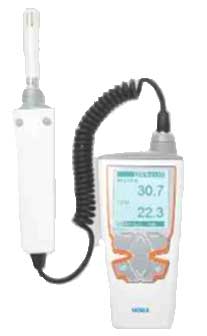 Vaisala HM40 Temperature/ Humidity Meter
Calibration Equipment
The Vaisala HM40 is compact and easy to use - ideal for quick inspections and spot-checking in wide variety of applications; from structural moisture control and air conditioning systems to industrial production processes and life science applications. It has an intuitive and multilingual user-interface and ten language options. Multiple calculated parameters are available: dew point, wet bulb temperature, absolute humidity, mixing ratio, and enthalpy.
Quanity: TBD
For equipment availability, please contact:
Farshid Farsi
US EPA - TAMS Center
4220 S. Maryland Parkway, Bldg C
Las Vegas, NV 89119
702-784-8263
Farsi.Farshid@epa.gov
| POLLUTANTS MONITORED | MANUFACTURER RECOMMENDED USES | TECHNICAL DOCUMENTS |
| --- | --- | --- |
| | Temperature/Humidity calibration | |
---
For technical equipment support and troubleshooting, please contact:
If you would like to view tribal examples of quality assurance project plans, standard operating procedures or other technical supporting documents, please visit:
www.datatools.tamscenter.com
.
---