Services
US EPA - TAMS Center
4220 S Maryland Parkway Bldg C
Las Vegas, NV 89119
Phone: 702-784-8264
Fax: 702-784-8201
---
Indoor Air Quality
Back to:
Equipment loans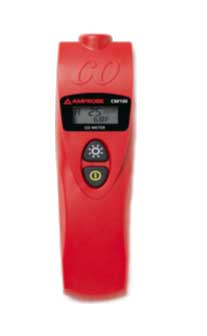 Amprobe CM 100 Cabon Monoxide Meter
Indoor Air Quality Monitor
The Amprobe CM100 is a compact size carbon monoxide (CO) meter for measuring and displaying the presence of carbon monoxide. The CM100 displays the CO level on its digital display. You can set the meter's alarm to alert when a CO level goes beyond a predetermined safety level. The CM100 User's manual has a chart of published safety levels for CO.
Quanity: TBD
For equipment availability, please contact:
Farshid Farsi
US EPA - TAMS Center
4220 S. Maryland Parkway, Bldg C
Las Vegas, NV 89119
702-784-8263
Farsi.Farshid@epa.gov
| POLLUTANTS MONITORED | MANUFACTURER RECOMMENDED USES | TECHNICAL DOCUMENTS |
| --- | --- | --- |
| | | |
---
For technical equipment support and troubleshooting, please contact:
If you would like to view tribal examples of quality assurance project plans, standard operating procedures or other technical supporting documents, please visit:
www.datatools.tamscenter.com
.
---