Services
US EPA - TAMS Center
4220 S Maryland Parkway Bldg C
Las Vegas, NV 89119
Phone: 702-784-8264
Fax: 702-784-8201
---
Indoor Air Quality
Back to:
Equipment loans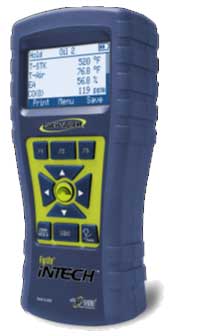 Bacharach Combustion Analyzer System Fyrite
Indoor Air Quality Monitor
The Fyrite InTech is a portable hand-held combustion analyzer for use in residential and light commercial applications. It is intended to be used by HVAC contractors, home inspectors, maintenance personnel, and energy auditors to conduct combustion efficiency analysis on residential and light commercial furnaces and appliances.
Quanity: TBD
For equipment availability, please contact:
Farshid Farsi
US EPA - TAMS Center
4220 S. Maryland Parkway, Bldg C
Las Vegas, NV 89119
702-784-8263
Farsi.Farshid@epa.gov
| POLLUTANTS MONITORED | MANUFACTURER RECOMMENDED USES | TECHNICAL DOCUMENTS |
| --- | --- | --- |
| | | |
---
For technical equipment support and troubleshooting, please contact:
If you would like to view tribal examples of quality assurance project plans, standard operating procedures or other technical supporting documents, please visit:
www.datatools.tamscenter.com
.
---