Services
US EPA - TAMS Center
4220 S Maryland Parkway Bldg C
Las Vegas, NV 89119
Phone: 702-784-8264
Fax: 702-784-8201
---
Indoor Air Quality
Back to:
Equipment loans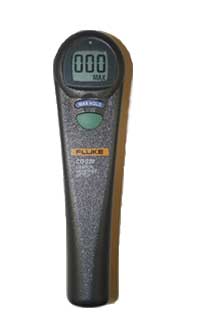 Fluke CO220 Carbon Monoxide Meter
Indoor Air Quality Monitor
The Fluke CO-220 Carbon Monoxide Meter makes it easy to take quick and accurate measurements of CO levels with a single compact instrument. Featuring the newest generation of electrochemical sensors, the CO-220 responds very quickly to ambient changes in carbon monoxide concentration without the use of a pump. The CO-220 is the perfect instrument for technicians and other professionals who need to measure CO levels within spaces such as industrial environments, commercial buildings, or residential dwellings where accumulation of combustion gas is possible.
Quanity: TBD
For equipment availability, please contact:
Farshid Farsi
US EPA - TAMS Center
4220 S. Maryland Parkway, Bldg C
Las Vegas, NV 89119
702-784-8263
Farsi.Farshid@epa.gov
| POLLUTANTS MONITORED | MANUFACTURER RECOMMENDED USES | TECHNICAL DOCUMENTS |
| --- | --- | --- |
| | | |
---
For technical equipment support and troubleshooting, please contact:
If you would like to view tribal examples of quality assurance project plans, standard operating procedures or other technical supporting documents, please visit:
www.datatools.tamscenter.com
.
---