Virgil Masayesva Memorial:
US EPA - TAMS Center
4220 S Maryland Parkway Bldg C
Las Vegas, NV 89119
Phone: 702-784-8264
Fax: 702-784-8201
Virgil Masayesva Memorial
Tribal Air Programs Excellence Awardees
Virgil Masayesva was the Director of the Institute for Tribal Environmental Professionals at Northern Arizona University from it's inception until his passing in 2005. Virgil is commemorated for his leadership, dedication, innovation and commitment to the support of tribal air programs; their creation, development, advancement and ultimate success in promoting tribal sovereignty, tribal culture and tribal environmental protection. This award was developed to recognize and perpetuate continuing contributions to that legacy.
2018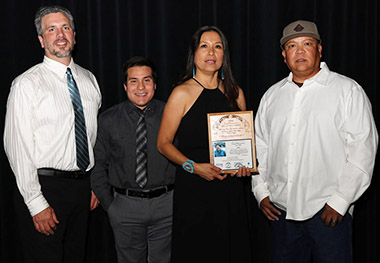 (L-R) James Payne, EPA-OAQPS; Brandon Gutierrez, Morongo; Pam Atcitty, Morongo; and Jon Castillo, Morongo (not pictured - Jessica Southard)
2016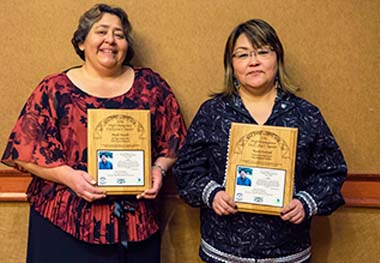 Rosalie Kalistook, Orutsararmiut Native Council, Policy Development Excellence
Angela Benedict, Saint Regis Mohawk Tribe - Tribal Program Development
2014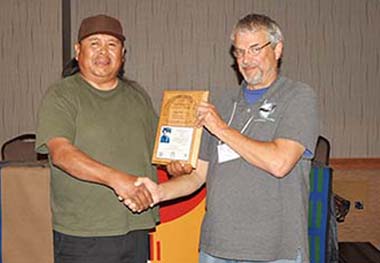 Delbert Altaha, White Mountain Apache Tribe - Tribal Program Development
2012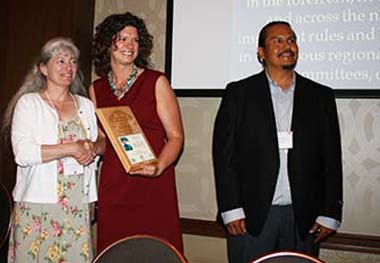 Brandy Toft, Leech Lake Band of Ojibwe - Tribal Program & Policy Development
2010
Dr. Toni Richards, Bishop Paiute Tribe Photo not available.
2008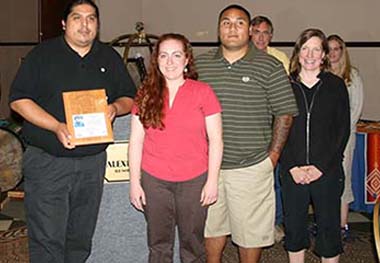 Dwayne Beavers (for former work with Cherokee Nation Environment Program)
Nez Perce Tribal Air Quality Program
2007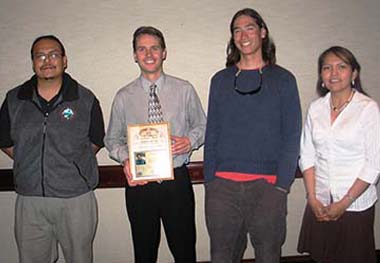 Southern Ute Indian Tribal Air Quality Program
2017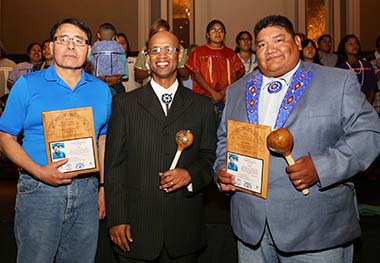 Jason Walker, Northwestern Band of Shoshone Nation - Policy Development Excellence.
Northern Cheyenne Tribe Air Quality Division – Tribal Program Development
2015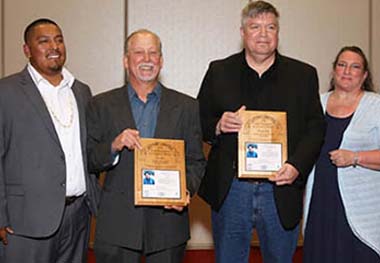 Randy Ashley, Confederated Salish and Kootenai Tribes - Technical Excellence.
Dan Blair, Gila River Indian Community - Tribal Program Development
2013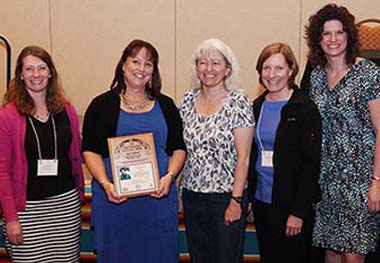 Syndi Smallwood, Pechanga Band of Lusefio Indians - Policy Development Excellence
2011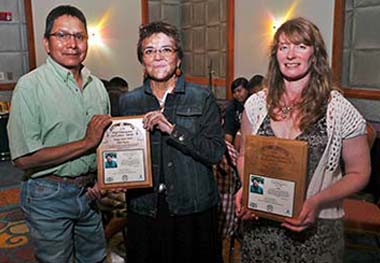 Navajo Nation EPA Radon Program – Tribal Program Development.
Joy Wiecks, Fond du Lac Band of Lake Superior Chippewa - Policy Development Excellence
2009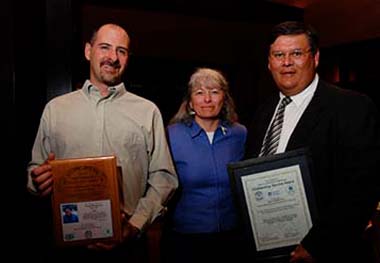 Forest County Potawatomi Community Air Resource Program.
Special Certificate given to Jeff Crawförd, Attorney General, Forest Co Potawatomi Community
2007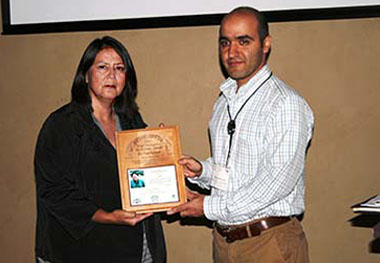 Roxanne Ellingson, Walker River Paiute Tribe
For more information contact: Darlene Santos at
Darlene.Santos@nau.edu
.
---