Waste & Response:

PO Box 15004, Flagstaff, AZ 86011-5004
Fax: (928) 523-1266
itep@nau.edu



---
Waste & Response
National Tribal Steering Committee:
ITEP has established a national tribal steering committee in order to assist with the work of the Tribal Waste and Response Assistance Program (TWRAP) and to ensure that tribal needs and priorities are addressed by this program's activities. Applicants to the steering committee went through a competitive selection process. The nine successful candidates were chosen based upon their experience and their geographical representation.

Steering committee members meet four times a year to discuss program activities, assist with the development and delivery of training courses and a national tribal conference, provide feedback and assistance with program research activities, and to provide ITEP with up-to-date tribal perspectives on waste and response issues.


Steering Committee application:
Now accepting applications to the TWRAP SC! Applications are due
May 25
. A special selection team will evaluate all applications and select five candidates to serve to on the TWRAP SC.
The current members of this steering committee are: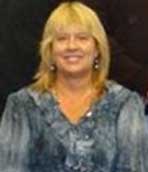 Victoria Flowers
Oneida Tribe of Indians of Wisconsin
vflowers@oneidanation.org
Victoria Flowers is the Environmental Specialist and Brownfields Coordinator for the Oneida Nation. She is a leader among tribal professionals in the world of underground storage tanks and has developed and delivered trainings on this topic to Tribes across the country. Ms. Flowers got her Bachelor of Science in Environmental Geology from the University of Wisconsin-Green Bay. Through her position with the Tribe, Ms. Flowers acts as an adjunct instructor for the Kansas State University (KSU) Technical Assistance to Brownfields (TAB) Program and was the Lead Facilitator at the Region 5 Tribal Brownfields Conference. She was also a representative to the Midwest Assistance Program Tribal Training Program and has been on the Tribal Waste and Response Assistance Program National Steering Committee since 2011. She enjoys spending her free time working on her hobby farm, horseback riding, doing agility trials with her dog, and traveling.
---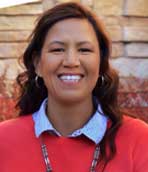 Virginia LeClere, Vice Chair
Prairie Band of Potawatomi
valeclere@pbpnation.org
Virginia LeClere is the Environmental Manager for the Prairie Band Potawatomi Nation in Kansas. She holds an Associate of Arts degree in Liberal Arts from Haskell Indian Nations University, a Bachelor of Science degree in Management and Leadership from Friends University, and a Master of Science Degree in Management from Baker University. In addition to serving on the TWRAP Steering Committee, Virginia is a delegate to the Region 7 Joint EPA/Tribal Operations Committee, a member of the Executive Community Advisory Board for the Center for American Indian Community Health, and has previously served as a Prairie Band Potawatomi Nation Ethics Commissioner and Executive Board member for the Boys and Girls Club of the Prairie Band Potawatomi Nation. Throughout the years, she has enjoyed volunteering in the Potawatomi community, coaching youth girls' basketball, youth running club, and assisting with various community and cultural events.
---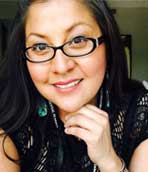 Cynthia Naha
Santo Domingo Tribe
cnaha@kewa-nsn.us
Cynthia Naha is an enrolled member of the Hopi Tribe and also comes from Tewa and Ihanktowan Dakota Oyate descent. She has been involved in Tribal Environmental Programs since 2005 when she started working for the Inter Tribal Council of Arizona (ITCA), Inc. Since this time, Cynthia has worked in various fields, including but not limited to: solid waste, recycling, emergency response and preparedness, water quality, climate change, and more. She has worked with a number of Tribes since leaving ITCA in 2008, including the Salt River Pima Maricopa Indian Community, Lone Pine Paiute Shoshone Reservation and a number of Pomo Indian Tribes in Northern California. Throughout the past 11-12 years, Cynthia has worked to build Tribal environmental capacity and seeks to ensure that the communities she works with and for, maintain a balance between environmental protection and public health and safety. She enjoys establishing partnerships with neighboring Tribes, Pueblos, Federal and State agencies and currently holds the Tribal Government seat on the New Mexico Recycling and Illegal Dumping Alliance. Cynthia was also just selected to participate on the National Tribal Waste and Response Steering Committee, which is a two year term and is set to begin in November 2016. She is a graduate of Arizona State University, where she obtained her BS in American Indian Studies. Since graduating from college in 2003, Cynthia has vowed to always work with and for Tribal Governments/Organizations in the area of environmental protection.
---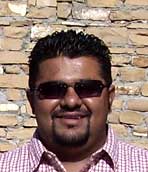 Arvind Patel, Chair
Pueblo of Acoma
apatel@puebloofacoma.org
Mr. Arvind Patel is the Utility Authority Director at the Pueblo of Acoma. Mr. Patel has been with the Tribe since 2006 and has served as their Solid/Hazardous Waste Coordinator, Tribal Engineer, and Water and Wastewater Director before holding his current position. He graduated from the College of Santa Fe with a degree in Environmental Engineering. Mr. Patel serves on two boards at Pueblo of Acoma in which each organization fundraises to raise money for scholarships funds for college students. He is part of the New Mexico Water Masters Association which is a consortium of Tribal Water Utilities with New Mexico and participates with the New Mexico IRAC group. He has served as the west-central section president for the New Mexico Water & Wastewater Association for the past three years. Mr. Patel has served as a mentor for numerous tribes across the country as is always ready to offer assistance. In his free time Mr. Patel enjoys outdoor activities such as fishing, hunting, and golf.
---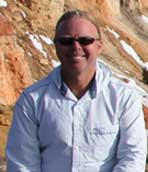 Rob Roy
La Jolla Band of Luiseno Indians
rob.roy@lajolla-nsn.gov
Rob Roy is the Environmental Director for the La Jolla Band of Luiseno Indians and has been employed by the Tribe for over 14 years. He is responsible for the Environmental Protection Office which employs a staff of seven people working on clean water, air quality, solid waste, wastewater, natural resources, and other critical environmental and human health issues, and also works closely with the Domestic Water and other Tribal Departments. His education is in Geographic Information Systems and he previously worked for the City of San Diego Environmental Services Department. Rob received the EPA Environmental Achievement Award in 2008 for his work with solid waste management including recycling, reducing illegal dumping, hazardous and electronic waste recycling, tire cleanup, and disaster recovery. Rob works hard to foster collaboration between groups to achieve common goals and increase the scope and impact of projects. He also serves as a member of the TWRAP steering committee, as an RTOC rep and RTOC Solid Waste Workgroup lead, and as team co-lead on the Interagency Infrastructure Task Force Solid Waste Workgroup. Rob has a passion for the natural world and goes travelling, hiking and backpacking whenever he can.
---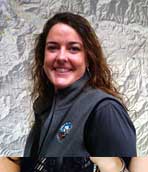 Rebecca Stevens
Program Manager/Restoration Coordinator
Working with the Tribe since: 2005
Coeur d'Alene Tribe
rstevens@cdatribe-nsn.gov
Rebecca is the Program Manager for the Tribe's Lake Mgt. Department-Hazardous Waste Management Program. She also serves the role as the Restoration Coordinator with the Restoration Partnership. Rebecca has been working on water quality related issues for over 14 years and in 2009, she was co-author of the Coeur d'Alene Lake Management. Rebecca represents the Tribe in the Bunker Hill Mining and Metallurgical Superfund Site remedial work and she participates in a variety of public outreach efforts throughout the Basin. She enjoys snowboarding, kayaking, frisbee golf, and spending time with her friends, family, and blue heeler. Rebecca is very honored to work for the Coeur d'Alene Tribe and is proud to be a part of restoring natural resources in the Coeur d'Alene Basin.
---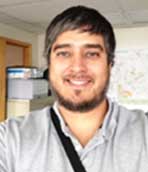 John Wheaton
Nez Perce Tribe
jwheaton@nezperce.org
John Wheaton is the Nez Perce Tribal Emergency Management Planner and is in charge of coordinating emergency preparedness, response and recovery to Tribal interests by coordinating with Tribal programs and North Central Idaho Region's agencies, governments, and communities. Preceeding his emergency duties, John supervised water and wastewater utilities and waste mangement as the Tribe's Water Resources Planner. At an early age, John's interests gravitated toward problem solving, having grown up in challenging environments, recognizing the benefits of social disparities and the importance of differences. John is best described as proactive in his professional career who studied Social Science at Portland State University and went on to complete Masters degrees in Education and Public Administration at the University of Idaho. After graduation, as a Nez Perce Tribal member, John saw the importance of his Tribe's effort to achieve self determination and saw employment with the Tribe as an opportunity to contribute since 2008 not to mention earlier years of Tribal fisheries employment.
---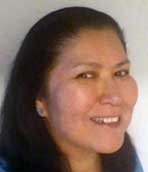 Ann Wyatt
Klawock Cooperative Association
annwyatt@klawocktribe.org
Ann Wyatt was born and raised in Klawock Alaska; she is a Raven Dog Salmon Moiety from her Mom, Virginia Nan Keene. Her Dad Robert Kennedy Jr is from Galena/Ruby Alaska. Ann Wyatt has worked for the Klawock Cooperative Association (KCA) since 2001. She currently serves as their Environmental Planner. She helps to manage the IGAP Grants and Budgets for the KCA helping organize environmental events for the Tribes providing education and outreach to its membership and communities on Prince of Wales. Ms. Wyatt also sat on the Klawock Cooperative Association Tribal Council for two terms, October 2005 to 2012, was on the Education, Enrollment, Hiring, Tribal Transportation Committees and Gaming Commission. Ann has also been involved with the Klawock Watershed Council for eight years 2002-2011 and sat on as Secretary/Treasurer for 2006-2011.
---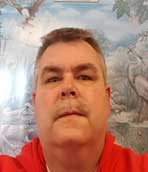 Mark Junker
Sac & Fox Nation of Missouri in Kansas and Nebraska
junker@sacfoxenviro.org
Mark Junker has been the Tribal Response Coordinator for the Sac and Fox Nation of Missouri in Kansas and Nebraska since 2014. He holds a masters in curriculum with BA in History and Social Science from Peru State College. As a TRP he created both the Sac and Fox Emergency Response and Multi Hazard Mitigation Plan. Mark also serves on the Tribal Infrastructure Task (ITF) addressing barriers to sustainable solid waste programs, participates in the Tribal Superfund Working Group (TSFWG) and the Interstate Technology Regulatory Council (ITRC) as a member of the Advanced Site Characterization Tools team. He joined the TWRAP steering committee in November of 2017. In his spare time he enjoys hunting mushrooms, camping, hiking and traveling.
---
Current Steering Committee Priority Document:
Charter:
Meeting Notes:
---
For more information please contact:
---