About Us:

PO Box 15004, Flagstaff, AZ 86011-5004
Fax: (928) 523-1266
itep@nau.edu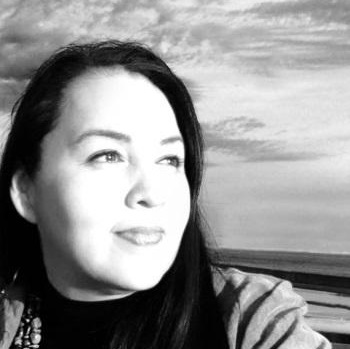 Ann Marie Chischilly
Executive Director
Ann Marie Chischilly
Ms. Chischilly is the Executive Director at the Institute for Tribal Environmental Professionals (ITEP). She is responsible for managing ITEP's work with Northern Arizona University, state and federal agencies, tribes and Alaska Native villages. In 2017, ITEP celebrated 25 years serving over 95% of all the 573 Tribes and Alaskan Native Villages nationwide.

Ms. Chischilly currently serves on several federal advisory committees including the Environmental Protection Agency's (EPA) National Advisory Committee, the Advisory Committee for the Sustained National Climate Assessment (Now the Independent Advisory Committee on the Sustained National Climate Assessment) and EPA's National Safe Drinking Water Council. From 2013 to 2015, Ms. Chischilly also served on Department of Interior's Advisory on Climate Change and Natural Resource Science.

Ms. Chischilly speaks both nationally and internationally on topics of Indian Law, Environmental Law, Tradition Knowledges, Water Law and Tribes/Indigenous Peoples. She works with the United Nations on issues of the Protection of Traditional Knowledge and co-wrote, "Guidelines for the Use of Traditional Knowledge in Climate Change Initiatives".

Before coming to ITEP, she served for over ten years as Senior Assistant General Counsel to the Gila River Indian Community (Community), where she assisted the Community in implementing the historic "Arizona Water Settlement Act" and founded the Community's Renewable Energy Team. Ms. Chischilly is an enrolled member of the Navajo Nation (Diné). She earned her Juris Doctorate degree from St. Mary's University School of Law and a Masters in Environmental Law (LL.M) from Vermont Law School. She is licensed in Arizona and has practiced in state, district, and federal courts. She is also a member of the International Bar Association.

Ann Marie can be reached by e-mail at Ann-Marie.Chischilly@nau.edu.
About Us
>
Team Members
>
Ann Marie Chischilly
---